Conclusion Examples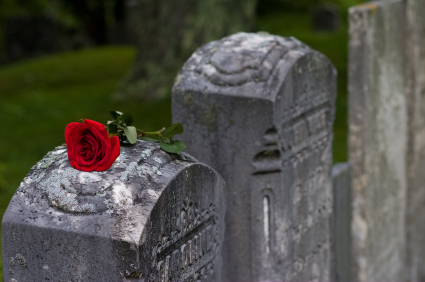 Writing a note of condolence can be very hard because of the deep emotions involved. You want to comfort and support, but not say something that will disturb or sadden the recipient. Sometimes having an example to follow will help you know what to write in a sympathy card or on a card with a gift.
Ways to Express Condolence
There are many occasions when condolences are needed because of a death.  There are several ways of expressing condolences to someone. You can send flowers, a gift, or a sympathy card. You may also donate money to the charity that they supported, write in a condolences book, take food to the friends and family of the deceased, or offer to help them in some way.
The word "condolence" comes from the Latin "condolere" meaning "to suffer together." Sometimes the dictionary lists the word "pity" as a synonym, but better synonyms are comfort, commiseration, sympathy, and consolation. It really means acknowledging a loss, showing sympathy, and empathizing with someone.
Expressing What You Feel
Many times you are at a loss for words when someone has had something sad happen in their life. Sometimes you can decide what you want to say by reading what others have said in similar situations. Hopefully, these condolence examples will help express what you feel and bring comfort to those in need:
Words seem inadequate to express the sadness we feel about ___.
May the love of those around you help you through the days ahead.
We are deeply sorry to hear about the death of ___.
___ brought so many gifts to our life. We will never forget ___.
May you take comfort in knowing an angel is watching over you.
Words cannot even begin to express our sorrow, you are in our prayers.
With deepest sympathy on the demise of your ___.
We are saddened to hear of your sudden loss.
Our hearts are with you in this time of sorrow.
Please accept our heartfelt condolences on the loss of your loved one.
Words can't express how saddened we are to hear of your loss.
I can't imagine the sadness you must be feeling from your loss.
Words fall short of expressing my sorrow for your loss.
Here are some condolences that are a little more formal and a bit longer:
Hold tight to memories for comfort, lean on your friends for strength, and always remember how much you are cared about.
Although no words can really help to ease the loss you bear, just know that you are very close in every thoughts and prayers.
May the peace that comes from the memories of love shared comfort you now and in the days ahead.
Please accept our most heartfelt sympathies for your loss. Our thoughts are with you and your family during this difficult time.
We share your grief in this time of bereavement with deepest sympathy and condolence.
As you grieve know that we are remembering you and honoring the memory of ___.
In sorrow, we mourn those lost. In gratitude, we embrace those around us. In sympathy, we reach out to those who grieve.
Offering Comfort
Sometimes, reminding the person who is grieving that he isn't alone, and that others will miss his departed loved one as well, can also be a wonderful way to offer condolences. Here are some examples of things to say in these situations:
Just know that my arms are wrapped around you during this time of loss.
Their greatest joy was making others happy.
This planet will not be the same without (name).
May the sorrow you feel in your heart lighten by the love that surrounds you.
If my hug was strong enough to take away your pain, I would start now and never stop.