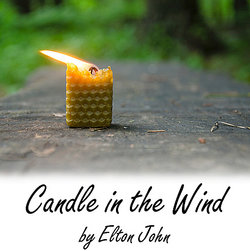 When people hear of ballads, they often immediately think of songs like he lovestruck melodies of famous performing artists such as the Righteous Brothers, Elvis Presley, Lonestar, Frank Sinatra, and Peter Gabriel. While they are partially correct, ballads can also be narrative pieces written in a poetic form.
Starting as Poems with Images
Literary ballads are often written in the form of poetry, with some consisting of quatrains and others consisting of couplets.
Tell a Story – They generally tell a story in a very direct manner, and they do not have to be about love at all.
Use Imagery – Ballads often use vivid and expressive imagery in a detached manner to relay the tale.
Put to Music – A prominent characteristic of ballads is that they can often easily be put to music.
They may eventually be set to music, or they remain in their original forms. However, in general, whether a ballad is a song or a story, it tends to have some sort of musical quality to it. One example of a ballad is Samuel Taylor Coleridge's famous "The Rime of the Ancient Mariner."
Ballads from History
Early Written Ballads
At the beginning, ballads were a major part of the oral tradition. Therefore, they were not frequently written down.
It was not until around the 13th century in Italy and Spain that ballads became an important form of the written literary tradition.
An early example is a selection from a ballad entitled "Ballata 5" by Guido Cavalcanti which emphasizes the form and voice of the standard ballad of the day:
"That which befalls me in my Lady's presence
Bars explanation intellectual.
I seem to see a lady wonderful
Spring forth between her lips, one whom no sense
Can fully tell the mind of,and one whence
Another, in beauty, springeth marvelous,
From whom a star goes forth and speaketh thus:
'Now my salvation is gone forth from thee.'"
Although like a poem in some ways, the ballad tells more of a story than a poem does. The ballad is able to complete a more full picture of what is going on.
Remember, that this example is only one selected stanza of the ballad. However, the narrative form of the ballad was not fully complete at this point of the ballad; and so, this example may appear to be more of a poem than seen in later ballads.
Later Ballads
Throughout the 15th century, ballads began to take the form of advice pieces. Their purpose was often to impart wisdom upon the reader.
Their influence also spread, and soon writers in England, Spain, France, Italy, and Germany were composing them.
Francois Villon
In the middle of the 15th century, Francois Villon wrote a ballad entitled "Ballad of the Gibbet" where he stated:
"Brothers and men that shall after us be,
Let not your hearts be hard to us:
For pitying this our misery
Ye shall find God the more piteous."
Villon was advising his enemies, but also making a narrative statement, about the condition of being hunted by another person.
Anonymous Spanish Poet
Around the same time period, an anonymous Spanish poet, thought to be a woman, crafted "Ballad of the Cool Fountain." The intent of her message can really only be understood by reading the entire poem:
Fountain, coolest fountain,
Cool fountain of love,
Where all the sweet birds come
For comforting-but one,
A widow turtledove,
Sadly sorrowing,
At once the nightingale,
That wicked bird, came by,
And spoke these honied words:
"My lady, if you will,
I shall be your slave."
"You are my enemy:
Begone, you are not true!"
Green boughs no longer rest me,
Nor any budding grove.
Clear springs, where there are such,
Turn muddy at my touch.
I want no spouse to love
Nor any children either.
I forego that pleasure and their comfort too.
No, leave me; you are false
And wicked-vile, untrue!
I'll never be your mistress!
I'll never marry you!
See how this ballad cannot really be broken down as the other two were? Taking a small selection from this piece would prove rather confusing for the reader, and he or she might not be able to tell what the work is about at all.
This piece is proof that the ballad began advancing toward much more narrative forms. However, further developments perfected the ballad form even more.
The Ballad Becomes More Sophisticated
One of the most famous examples of a ballad is Samuel Taylor Coleridge's "The Rime of the Ancient Mariner." He truly sophisticated the form because he combined elements of the earlier ballads with newer methods.
Ability to select a random chapter – While his work is a complete narrative piece, a reader could still take out one section and get a sense of what is going on, much like in a novel. A reader can select a random chapter and understand the chapter to an extent, but needs to read the chapters before and after in order to understand the work as a whole.
Adding a lyrical tone to a poem – Also, his poem was extremely lyrical.
Let's take a look at a short sample of the work:
It is an ancient Mariner,
And he stoppeth one of three.'
By thy long grey beard and glittering eye,
Now wherefore stopp'st thou me?
The bridegroom's doors are opened wide,
And I am next of kin;
The guests are met, the feast is set:
Mayst hear the merry din.'
Now try singing these words to the tune of the Gilligan's Island theme song, and you will see its lyrical quality.
Ballads: Poetry and Songs
Ballads Written as Poetry
The following ballads are considered ballads in the poetic sense. Much like Coleridge's piece, they could be set to music, but that was not the original intent of their authors:
"Ballad of the Gibbet" by Francois Villon
"As You Came From The Holy Land" by Sir Walter Raleigh
"The Second Coming" by William Butler Yeats
"La Belle Dame Sans Merci" by John Keats
"The Ballad of a Bachelor" by Ellis Parker Butler
"Ballad on the American War" by Robert Burns
"Ballad of the Army Cats" by Tu Fu
"A Ballad Of The Trees And The Master" by Sidney Lanier
"The Kirk of Scotland's Alarm: A Ballad" by Robert Burns
"A Ghost in the Night" by Nan Nichols
"Summoned by the King" by William Kite
"Ballad of the Cool Fountain" by Anonymous
"The Broken-legg'd Man" by John Mackey Shaw
"The Walrus and the Carpenter" by Lewis Carroll
"The Ballad of Reading Gaol" by Oscar Wilde
"Ballad of the Triangle Fire" by Ruth Rubin
"Ballad of the Green Berets" by SSgt. Barry Sadler
"Richard Cory" by Edwin Arlington Robinson
Read through some of these ballad poems, and you will find the main strand that ties them together: they all tend to tell a certain story.
Ballads Written as Songs
Of course, ballads are also songs, and these particular types of songs tend to be romantic, although they can portray other emotions as well.
For example:
"Unchained Melody" by the Righteous Brothers
"I Can't Help Falling in Love With You" by Elvis Presley
"God Must Have Spent A Little More Time On You" by Nsync
"Candle in the Wind" by Elton John
"Faithfully" by Journey
"Hard to Say I'm Sorry" by Chicago
"More Than A Feeling" by Boston
"Bridge Over Troubled Water" by Simon and Garfunkel
"Tears in Heaven" by Eric Clapton
Again, listening to or reading the lyrics of these songs will show you the common characteristics of love songs.
Importance of Ballads
Ballads are important to look at because they show how the form has developed over time. A ballad is not simply a romantic song, although that definition will still apply in the field of music.
Romance can be infused into ballads, especially if they are a narrative tale of love (or hate) as seen in the ballad by the anonymous Spanish poet. However, they are so much more as well.
Anyone who knows the tale of "The Rime of the Ancient Mariner" knows how complex the story is in terms of theme, imagery, characters, symbolism, and many other literary devices and significations.