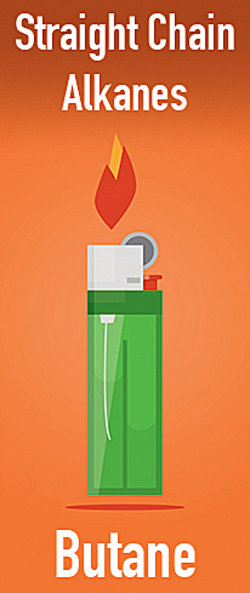 An organic compound has molecules that contain carbon and hydrogen atoms. These compounds can be gaseous, liquid, or solid.
Monosaccharides
Monosaccharides are a group of carbohydrates and they are simple sugars. Here are some examples:
Allose
Altrose
Arabinose
Erythrose
Fructose
Galactose
Glucose
Gulose
Idose
Lyxose
Mannoheptulose
Mannose
Ribose
Ribulose
Sedoheptulose
Sorbose
Tagatose
Talose
Threose
Xylose
Xylulose
Disaccharides
Disaccharides are a group of carbohydrates and they consist of two simple sugars. Here are some examples:
Sucrose
Maltose
Trehalose
Lactose
Melibiose
Polysaccharides
Polysaccharides are a group of carbohydrates and they are polymers of simple sugars. Here are some examples:
Amylose
Amylopectin
Glycogen
Dextran
Inulin
Cellulose
Carboxymethyl Cellulose
Hemicellulose
Arabinoxylan
Chitin
Beta-Glucan
Glycosaminoglycans
Agar agar
Carrageenan
Galactomannan
Pectin
Xanthan Gum
Glucomannan
Lipids
A lipid is a fatty or waxy organic compound. Some examples are:
N-Acylethanolamine
Adipocere
2-Arachidonyl glyceryl ether
Arachidonyl-2′-chloroethylamide
Arachidonylcyclopropylamide
Archaeol
Biolipid
Caldarchaeol
CDw17 antigen
Ceramide
Ceramide phosphoethanolamine synthase
Chlorosulfolipid
Diglyceride
N,N-Dimethylsphingosine
Ether lipid
Ethylhexyl palmitate
Fatty alcohol
Glyceride
Glycerolysis
Hardened fat
Interesterified fat
Intralipid
Isopropyl palmitate
Lactosylceramide
Lipid A
Monoglyceride
Monolaurin
Monounsaturated fat
Oleamide
Oleochemical
2-Oleoylglycerol
Oxylipin
Palmitoylcarnitine
Palmitoylethanolamide
PCSO-524
Polyunsaturated fat
Saccharolipid
Salatrim
Saponifiable lipid
Saturated fat
Simple lipid
Spherosome
Sphingolipid
Sphingosine kinase
Sphingosine-1-phosphate
Sulfolipid
Sulfoquinovosyl diacylglycerol
Trans fat
Unsaturated fat
Proteins
Proteins are molecules with polymers of amino acids held together with peptide bonds. Proteins contain nitrogen, unlike other fats and carbohydrates. Some examples are:
Actin
Arp2/3
Coronin
Dystrophin
FtsZ
Keratin
Llana Ganda
Collagen
Elastin
F-spondin
Pikachurin
Fibronectin
Serum Amyloid P Component
Serum albumin
C1-inhibitor
C3-convertase
Factor VIII
Factor XIII
Protein C
Protein S
Protein Z
Protein Z-related protease inhibitor
Thrombin
Von Willebrand Factor
C-reactive protein
Cadherin
Ependymin
Integrin
NCAM
Selectin
CFTR
Glycophorin D
Scramblase
Nicotinic acetylcholine receptor
GABAa receptors
Potassium channels
Calcium channels
Sodium channels
Glucose transporter
Epidermal growth factor
Fibroblast growth factor
Vascular endothelial growth factor
Insulin
Insulin-like growth factor
Oxytocin
Androgens
Estrogens
Progesterones
Rhodopsin
Estrogen receptor
Histones
Protamines
CI protein
C-myc
FOXP2
FOXP3
MyoD
P53
Immunoglobins
Major histocompatibility antigens
T cell receptor
Ferritin
Nucleic Acids
Nucleic acids are necessary for all forms of life. They are made up of three things: a 5-carbon sugar, a phosphate group, and a nitrogenous base.
Two nucleic acids are DNA – deoxyribonucleic acid and RNA – ribonucleic acid.
Here are some examples of modified nucleotides which make up nucleic acids:
Inosine
Wybutoxosine
Pseudouridine
2′-O-methylguanosine
Queuosine
2′-O-methylcytidine
Dihydrouridine
N6-isopentenyladenosine
1-methyladenosine
1-methylpseudouridine
2′-O-methylpseudouridine
Beta, D-galactosylqueuosine
2-methyladenosine
3-methylcytidine
5-methylcytidine
N6-methyladenosine
7-methylguanosine
2,2-dimethylguanosine
5-methoxyuridine
2-thiocytidine
2-thiouridine
4-thiouridine
5-methyluridine
Beta, D-mannosylqueuosine
2′-O-methyluridine
Wybutosine
uridine-5-oxyacetic acid
Common Organic Compounds
Acid anhydrides
Acyl halides
Alcohols
Aldehydes
Alkenes
Amides
Amines
Aromatics
Azo compounds
Carboxylic acids
Esters
Ethers
Haloalkanes
Imines
Ketones
Nitriles
Nitro compounds
Organometallic compounds
Phenols
Polymers
Thiols
Urea
Valium
Vitamins
Warfarin
Xylene
Xylose
Zingiberene
Straight Chain Alkanes
Methane
Ethane
Propane
Butane
Pentane
Hexane
Heptane
Octane
Nonane
Decane
n-Undecane
n-Dodecane
n-Tridecane
n-Tetradecane
n-Pentadecane
n-Hexadecane
n-Heptadecane
n-Octadecane
n-Nonadecane
n-Icosane
n-Henicosane(R)
n-Docosane(R)
n-Tricosane(R)
n-Tetracosane
n-Pentacosane(R)
n-Hexacosane(R)
n-Heptacosane(R)
n-Octacosane(R)
n-Nonacosane
n-Triacontane(R)
n-Hentriacontane
n-Dotriacontane(R)
n-Tritriacontane(R)
n-Tetratriacontane(R)
n-Pentatriacontane(R)
n-Hexatriacontane(R)
n-Heptatriacontane
n-Octatriacontane
n-Nonatriacontane
n-Tetracontane(R)
Cycloalkanes
Cyclopropane
Cyclobutane
Cyclopentane
Cyclohexane
Cycloheptane
Cyclooctane
Now you have see that there are many different types organic compounds, all with one thing in common – they all contain carbon.